WORCESTER BOSCH AT THE PLUMBLINE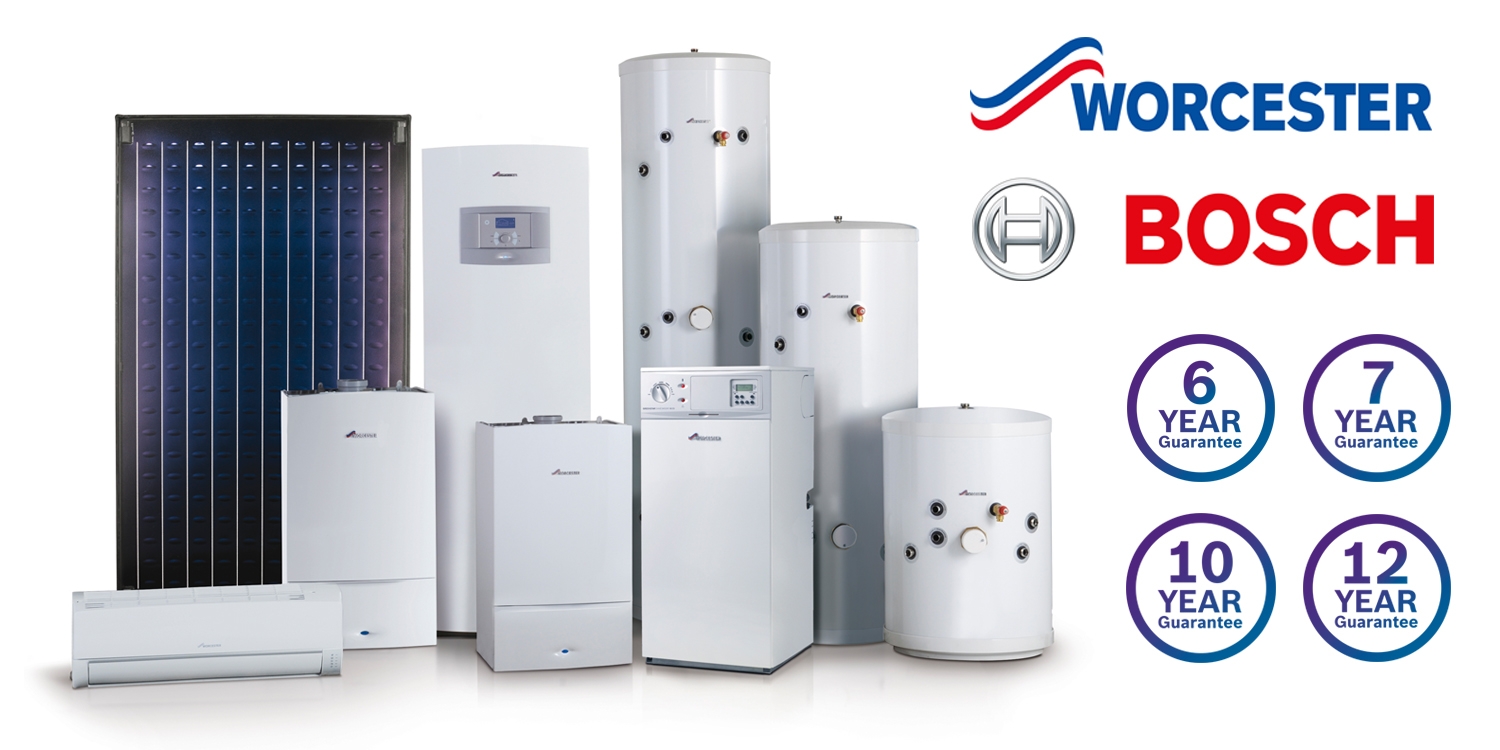 A household name that is synonymous with quality around the World, Worcester Bosch is the market leader for supplying domestic boilers in the UK.
Committed to continuous innovation and providing the complete package when it comes to heating both commercial and domestic properties; its product range has expanded to include an extensive range of boilers, hot water cylinders, renewable technologies, heating controls and accessories.
All of which are designed and manufactured to Worcester Bosch's strict high standards, its products regularly feature in trusted independent publications such as 'Which?', with Worcester also receiving the Royal Warrant to supply boilers and heating systems to Her Majesty The Queen's Sandringham Estate.
Available from The Plumbline in Chester, Shrewsbury, Welshpool, Newtown and Llandrindod Wells, ask a friendly member of our team about Worcester Bosch products for your next project.

WORCESTER BOSCH BOILERS
The original product that Worcester Bosch was founded upon, high-quality boilers have always been the focal point of the business, and key to its success. Evolving with the times and leading the industry in the advancement of new technologies and systems, the continuous reliability and longevity of Worcester Bosch boilers has led to the deserved brand reputation known today.
Now offering a wide selection of boilers, ranging by how they're fed, the system of operation and their shape and size, you will always find a suitable boiler for your space at Worcester Bosch. A choice that should be made carefully as the right boiler can save you hundreds of pounds a year on your energy bills, talk to one of the experts in your local The Plumbline branch to find out more.
To provide you with the basics and help you on your journey to choosing the right Worcester Bosch boiler for your property, we have put together this small guide on what are the different types of boilers available from Worcester Bosch, and to which kind of property each boiler style is most suited.
COMBI BOILERS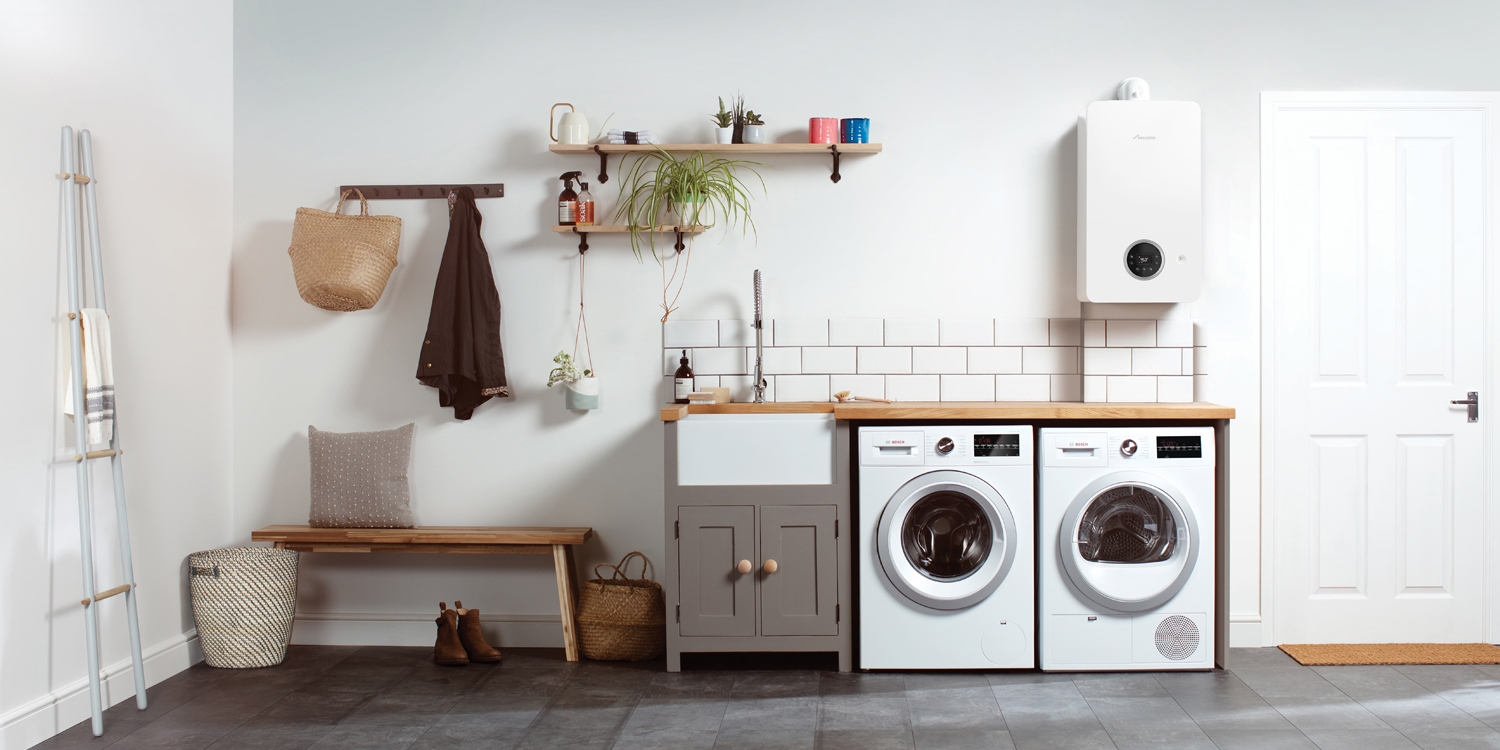 More commonly referred to as 'Combi Boilers', Combination Boilers produce heating and hot water on demand without the need for a cylinder. Compact yet mighty, combi boilers are known for being space-saving, due to not needing a cylinder, without compromising on the power of their output. A favoured solution in properties where space is at a premium, these typically wall-hung units can even be discreetly fit into kitchen cupboards for easy access without disrupting your design scheme.
Also energy-efficient, combi-boilers instantly heat water for use rather than storing hot water in a cylinder tank, meaning that you only use and pay for the heating of water that you use. In addition, water is delivered at mains pressure rather than from the cylinder. This provides you with instant hot water at a high pressure, making the combi boiler the perfect choice to get a powerful shower in your home, without the need for a water pump.
Combi-Boiler Benefits Include:
Compact in size so perfect for properties with limited space
No cold water cylinder tank is required in the loft
No hot water cylinder is required that frees up living space
No risk of cold water pipework freezing and causing issues
Installation is cheaper due to less pipework required
SYSTEM BOILERS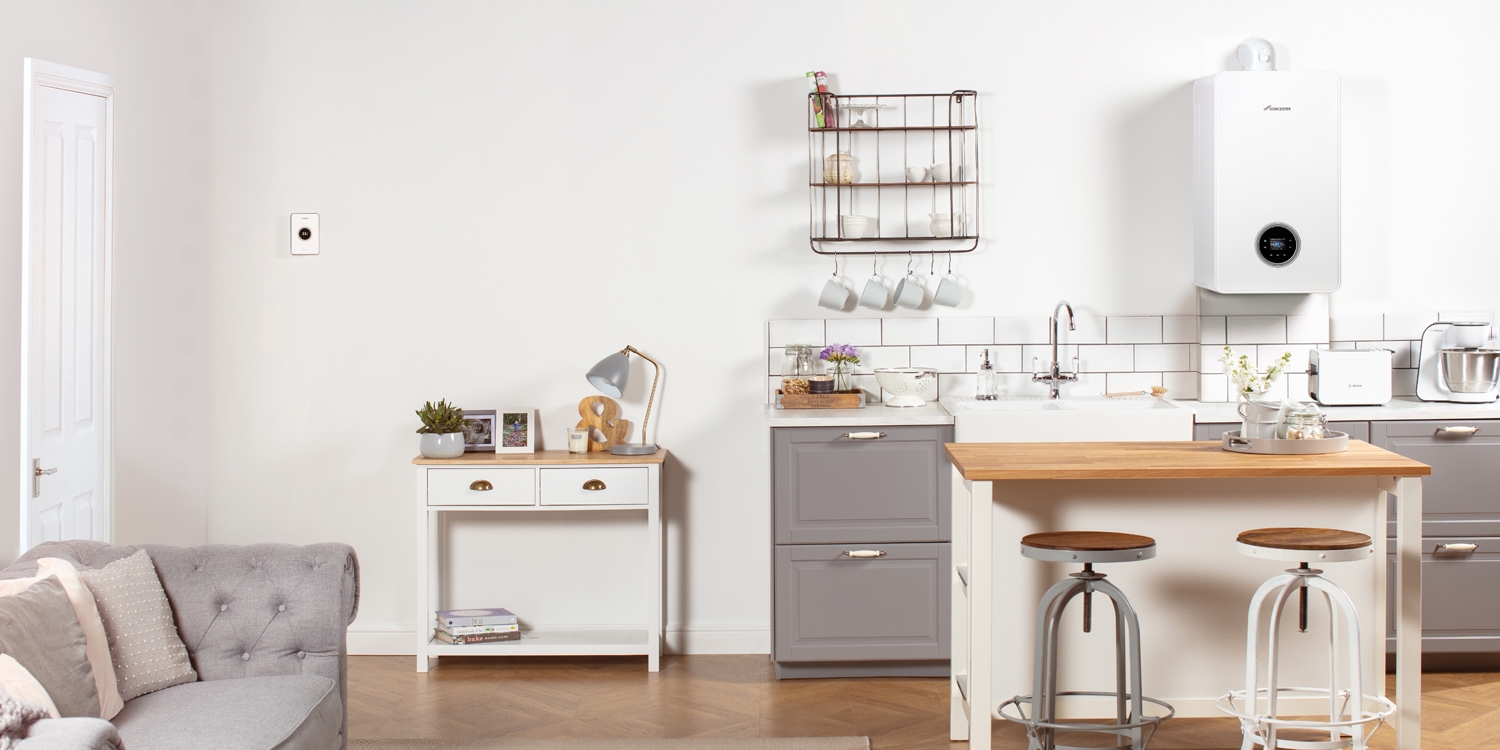 Utilising a cylinder in order to store hot water, System Boilers are intelligently designed to have the majority of the water heating components built-in to the unit itself. Saving both space and installation time, these boilers do not require a cold water tank in the loft which can free up space for storage or even a loft conversion.
Bringing their own energy-efficient benefits, system boilers are fully compatible with solar water heating systems. This is both positive for the environment by using renewable energy to heat the water whilst also saving you on your energy bills.
System Boiler Benefits Include:
Perfect for properties with more than one bathroom
Capable of supplying hot water to multiple outlets simultaneously
No loft tank is required so frees up space
Economical to run
Compatible with solar water heating systems
Built-in components lead to the fast and tidy installation
REGULAR BOILERS
The traditional style boiler system that is installed in the majority of older properties in the UK, regular boilers operate using a hot water cylinder, a cold water cylinder and a storage tank. Often referred to as 'conventional boilers' or 'heat-only boilers, these systems are a good choice for replacing existing regular boiler systems, without having to update the properties entire central heating system.
Like system boilers, regular boilers can also utilise solar water heating systems, again reducing the impact on the environment and reducing the cost of your energy bills.
Regular Boiler Benefits Include:
Great choice for properties where multiple hot water outlets are used simultaneously
Good option in areas of low water pressure
Compatible with solar water heating systems
Can be more convenient when replacing existing traditional boiler systems
THE PLUMBLINE AND WORCESTER BOSCH
Still not sure what type of Worcester Bosch boiler is best for your property? At The Plumbline, our helpful staff are experts on all things plumbing and heating. If you have any questions or would like to know which model they think will be most suited for your home, feel free to drop by your local store (Branch Locator: https://bit.ly/3sLWa0i) or enquire now at Contact Us, and we will get back to you.
Blog Written by Chris Windsor