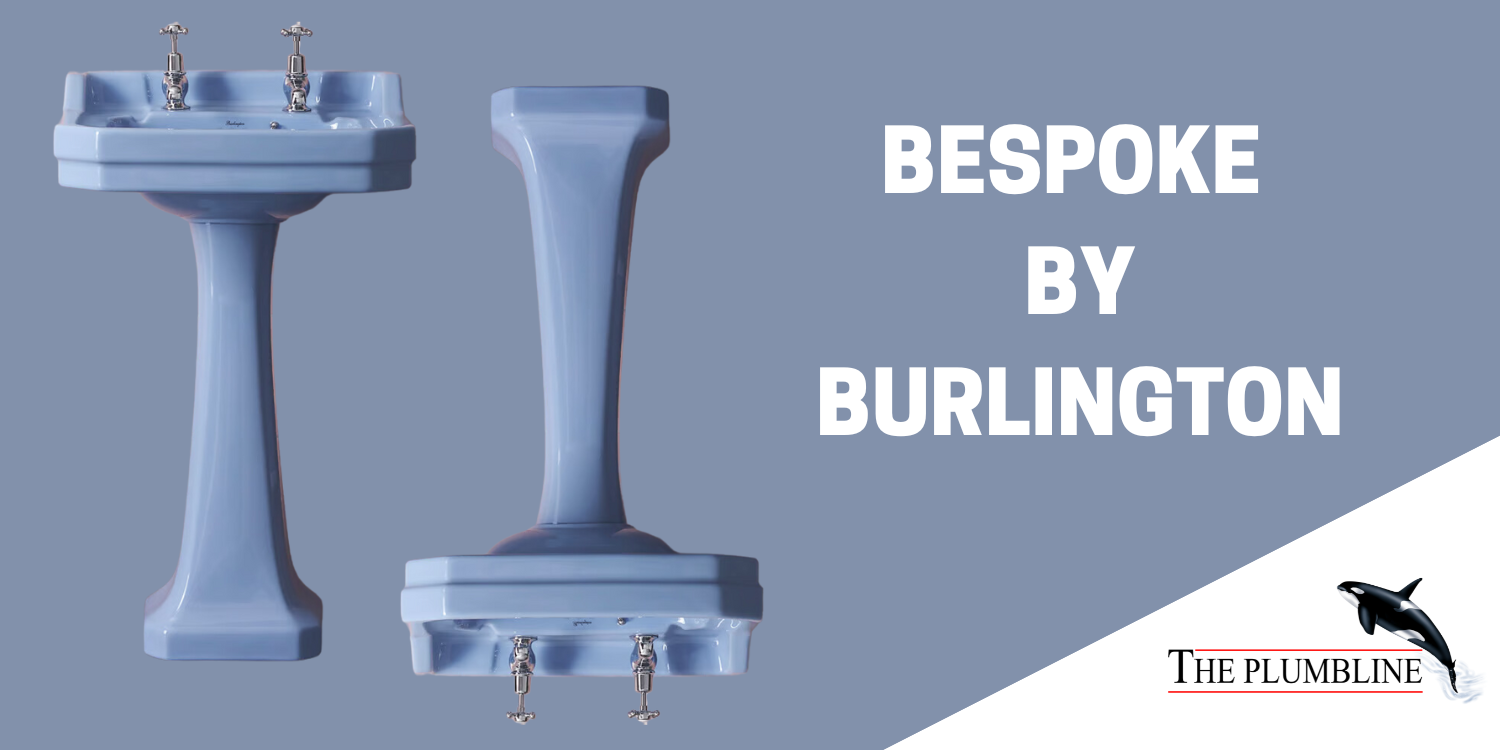 When it comes to creating a bathroom that exudes timeless elegance and exceptional quality, one brand stands out: Burlington Bathrooms.
At The Plumbline, we are proud to offer an extensive range of Burlington products that capture the essence of traditional design while incorporating modern functionality.
The Colourful Collection by Burlington Bathrooms captures the essence of contemporary elegance, offering a harmonious blend of sophistication and tranquillity.
Moon Grey
Incorporating grey into your space can transform an ordinary bathroom into a sophisticated oasis, this is down to its versatility and timeless appeal. Soft and muted grey blends well with both warm and cool palettes, allowing you to experiment with different design schemes.
Whether you're aiming for a modern minimalistic look or a more traditional ambience, the Moon Grey Range seamlessly adapts to your vision.
Alaska Blue
Inspired by the icy landscapes and crystal-clear waters of Alaska, this range captures the essence of serenity and invites you to indulge in a truly luxurious bathing experience. Blue is renowned for its calming properties. The Alaska Blue Range features a captivating palette of soft, cool blues that evoke a feeling of freshness and serenity.
You can combine blue with crisp white for a timeless and classic look or introduce pops of contrasting colours like yellow or coral for a vibrant and energetic feel.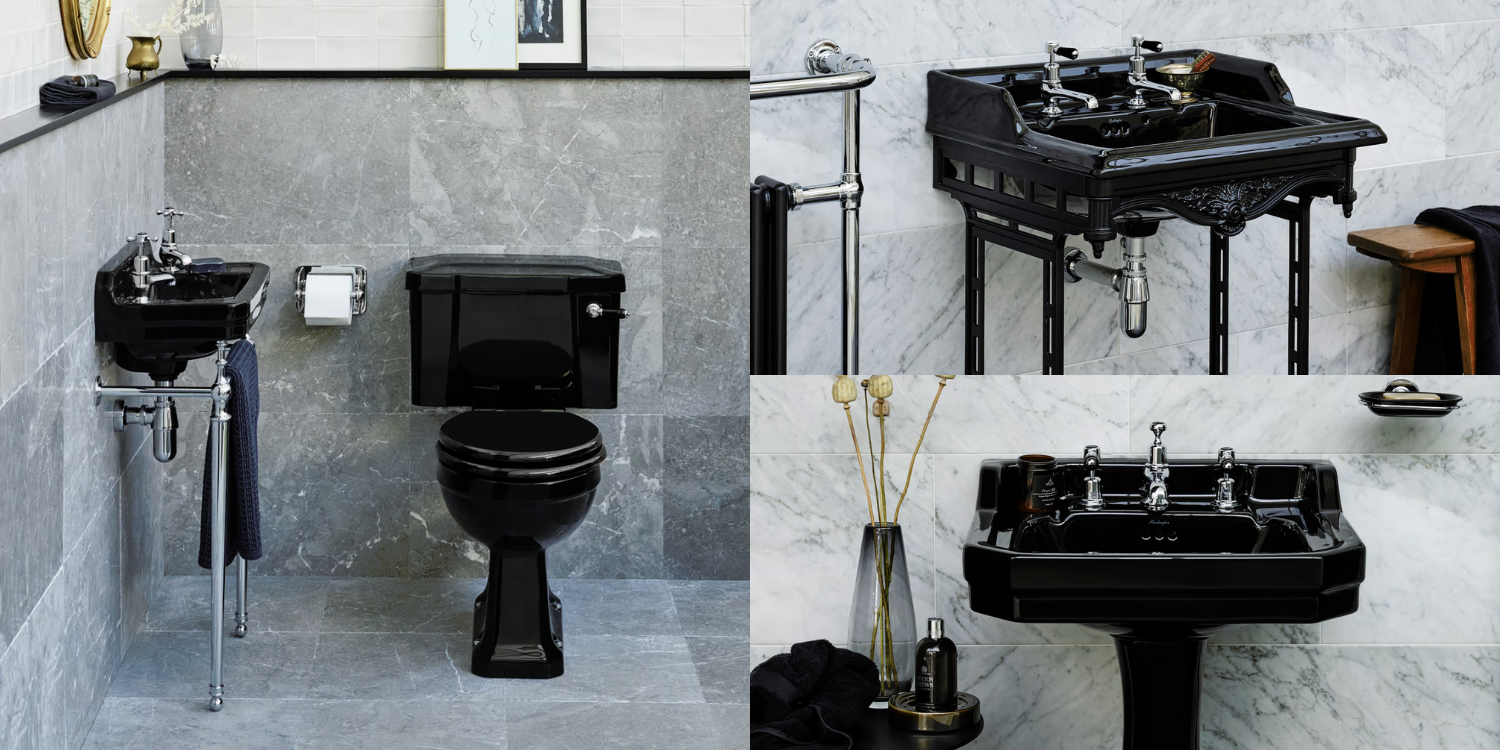 Jet Black
Make a bold statement in your bathroom with Jet Black, adding a touch of drama and contrast to your bathroom while maintaining an air of understated luxury. This range is ideal for those with a grandeur style!
Best incorporated within a neutral bathroom, pairing perfectly with hues such as white, grey, brown, and beige. The Jet Black hue of the furniture creates a striking contrast against the white sanitaryware, making it a true focal point of your bathroom design.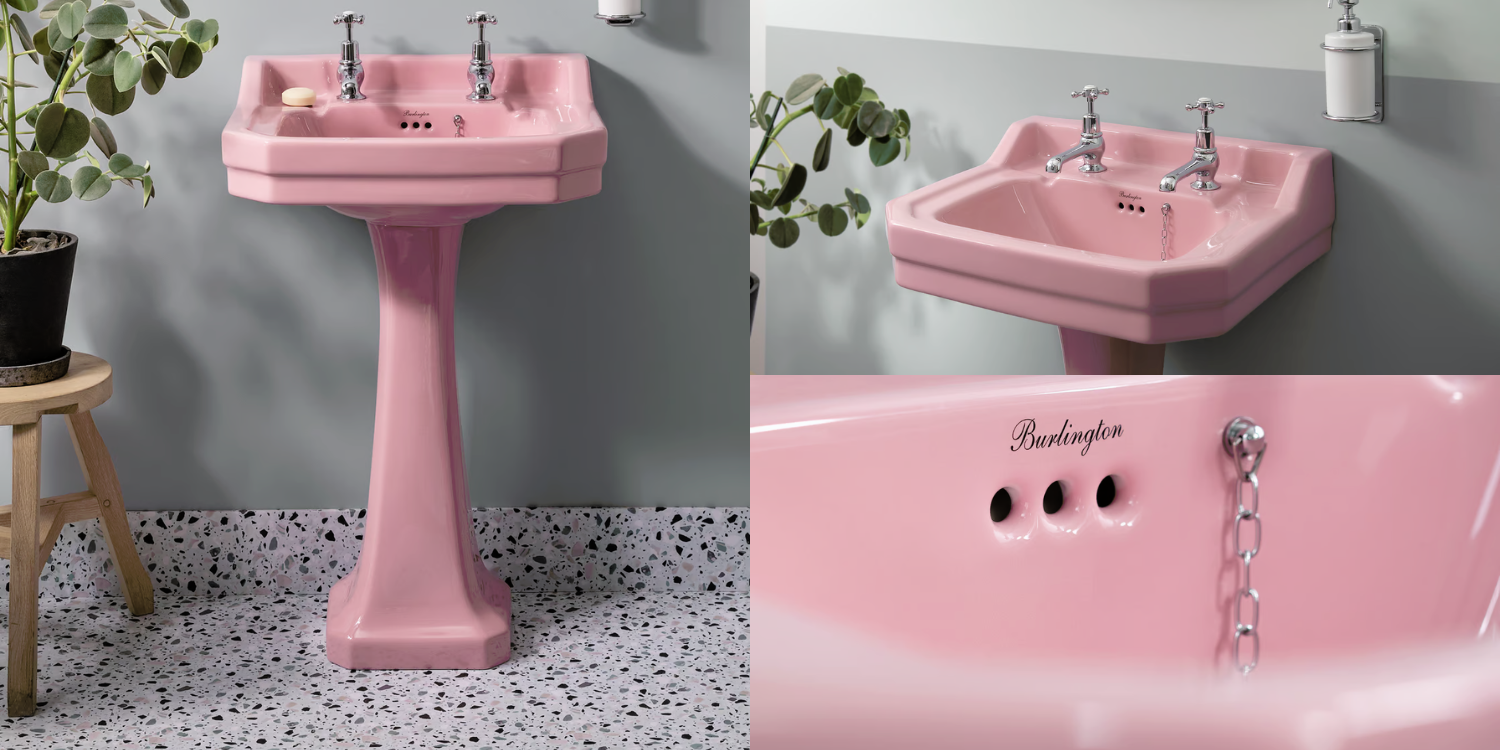 Confetti Pink
Immerse yourself in the soft hues of confetti pink and create a sanctuary that is both charming and luxurious. Pink tones can help add a subtle and graceful touch to your bathroom, creating an atmosphere that is both soothing and stylish.
Utilising a feature wall including a lavish wallpaper such as green patterns or leaves works well with Confetti Pink, also making use of contrasting texture such as marble or gold help enhance the overall ambience of your bathroom.
Fabulous Florals
If you're seeking a bathroom that exudes a timeless charm with a touch of floral elegance, look no further than the captivating Floral range from Burlington Bathrooms. The Floral range offers a wide selection of bathroom fixtures and accessories, allowing you to create a cohesive and harmonious space.
This collection is not a statement of style but also an investment in a bathroom that will stand the test of time, maintaining its allure and charm for years to come.
Delve into the Cosmic Green Range from Burlington:
With their unrivalled craftsmanship, attention to detail, and exquisite range of designs, Burlington offers a collection that elevates your bathroom from ordinary to extraordinary. Visit our showroom or browse our website to discover the beauty and quality of Burlington Bathrooms and embark on a journey to create a bathroom that will stand the test of time.
Explore our range of Burlington Bathrooms at The Plumbline and transform your bathroom into a haven of elegance and luxury. Visit our showroom or browse online today!
You can also visit our extensive bathroom showrooms which showcase the Burlington range, so you can experience it first-hand! Find your nearest branch today using our Branch Locator!