IntaKlean Nano Clear Bowl Filter Now Available At The Plumbline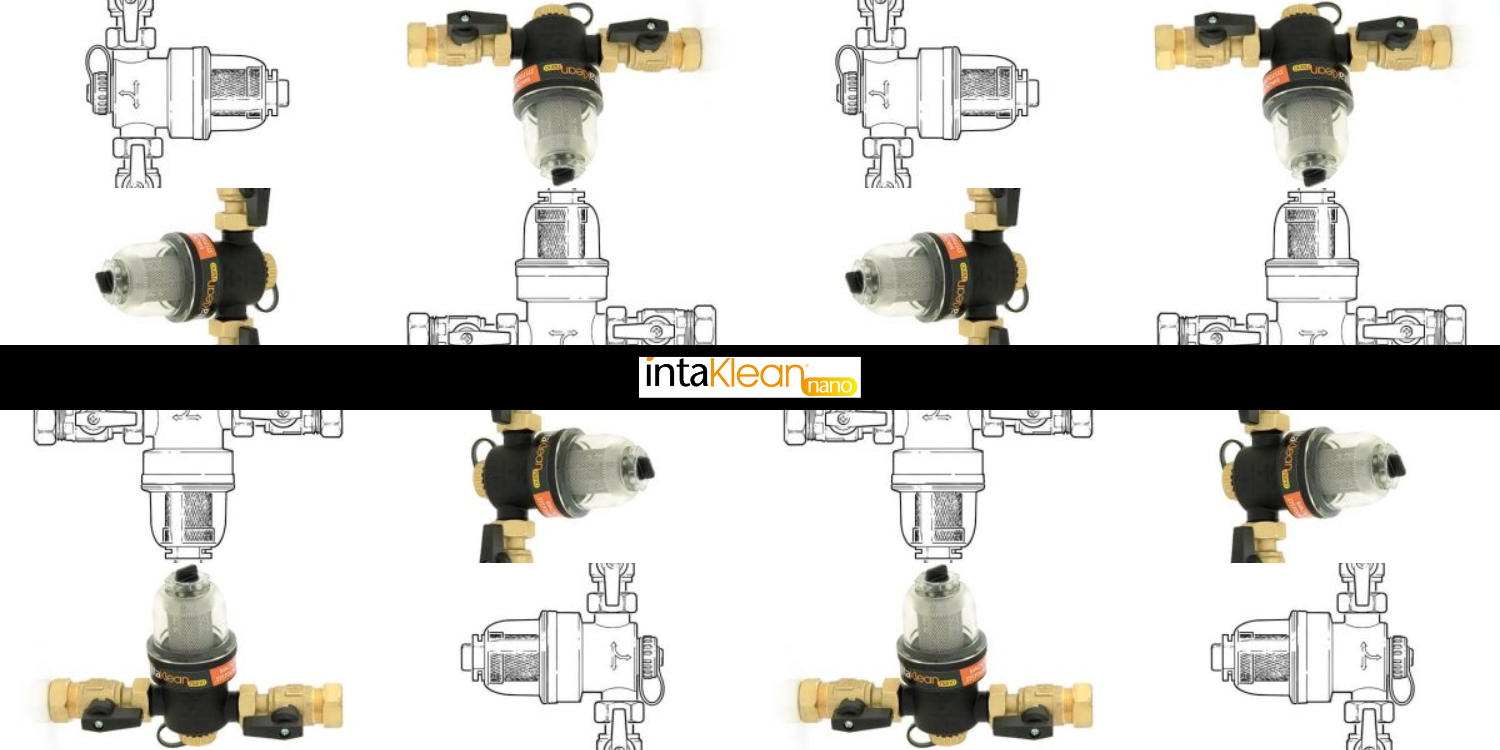 Designed to be exclusively multipurpose in combatting problems caused by magnetic system sludge and non-ferrous debris, within central heating systems.
Available from The Plumbline in Chester, Llandrindod Wells, Newtown, Shrewsbury, and Welshpool. Why not pop into one of our branches yourself and enquire with our team about IntaKlean's products and their range? (Branch locator: https://bit.ly/3sLWa0i)
Product Range
Description – 22mm IntaKlean Nano Magnetic System Filter
Part Code – IKN22
Features & Benefits
Compact design to target small installation footprints
Finished with isolating ball valves
Actively filters magnetite and non-ferrous system debris
Fully removable dry pocket magnet (12,000 Gauss)
Clear and fully transparent settling chamber for ultimate particle capture
IntaKlean's range is immensely user-friendly with its ability to allow multiple inlet and outlet variations to suit any installation requirement.
Technical Specification
Maximum Operating Pressure = 3 Bar
Maximum Operating Temperature = 90 C
Magnet Strength = 12,000 Gauss
Compatible Fluid = Water, Water + Glycol 50% Max
Inlet Connection = 22mm Compression
Who are Inta?
Inta is the UK's leading manufacturer of anti-scald bathroom products and a significant supplier to the heating and plumbing industries. Their main goal when launching was to create a safer environment within the bathroom.
Furthermore, to their modish bathroom parts and products, Inta recently launched its industry-acclaimed heating and plumbing arm three years ago. The creation and manufacturing of products such as magnetic filters to thermostatic radiator valves, Inta has the products and high stock availability demanded by the markets it serves.
Inta has an anti-scaled agenda, whilst remaining stylish and compact. Inta has positioned itself at the lead of bathroom innovation, with its commitment to energy-efficient products, helping them maximise the efficiency of plumbing installations.
The Plumbline and IntaKlean
If you're looking to purchase an IntaKlean model or have any queries about the product, don't hesitate to get in CONTACT with us.
The Plumbline has a team of experts to help you get an insight into the products we have to offer. Feel free to drop by one of our branches (Branch Locator: https://bit.ly/3sLWa0i) and gain the information you need.