Stonearth; All Natural Bathroom Fittings
Stonearth specialises in bringing natural materials and influences into its bathroom designs, they utilise solid wood and natural stone to craft quality bathroom fittings of luxury.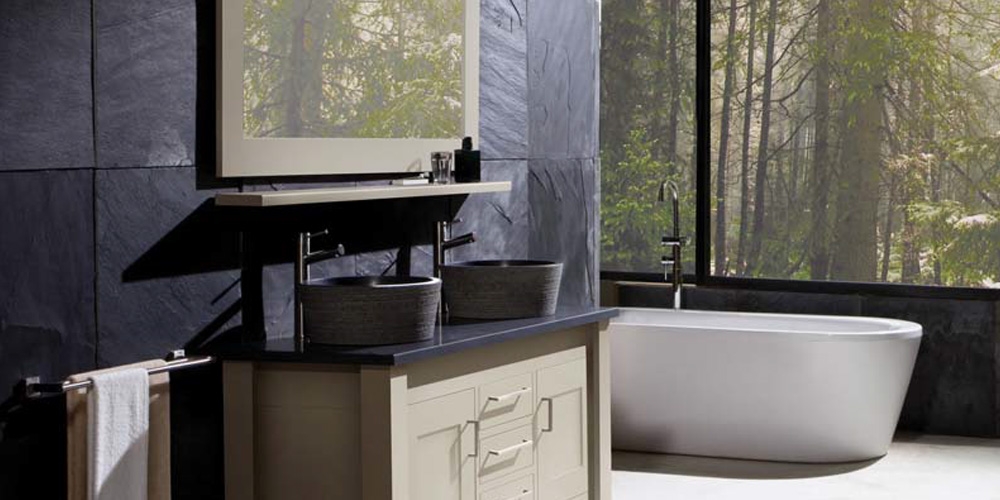 Luxurious Organic Materials
Surfaces are gifted a warmth in colour and feel thanks to the use of quality oak and walnut, while stone surfaces have a smooth and stoic finish due to the beautiful natural stone they are cut from.
The natural properties of the materials are emphasised through the simple yet powerful designs that Stonearth has created.

Crafted From Nature For Your Bathroom
Each item by Stonearth is handcrafted by skilled masons and carpenters, giving every piece its own distinct personality within the highest level of quality.
Keeping a natural feel throughout their product line, each piece of bathroom furniture in the range is made from 100% natural stone, wood and marble sourced from the finest raw materials.
If you would like to know more about the unique Stonearth range and how it brings the purest elements of nature into the bathroom, then please visit one of our showrooms, where our staff are always happy to help.