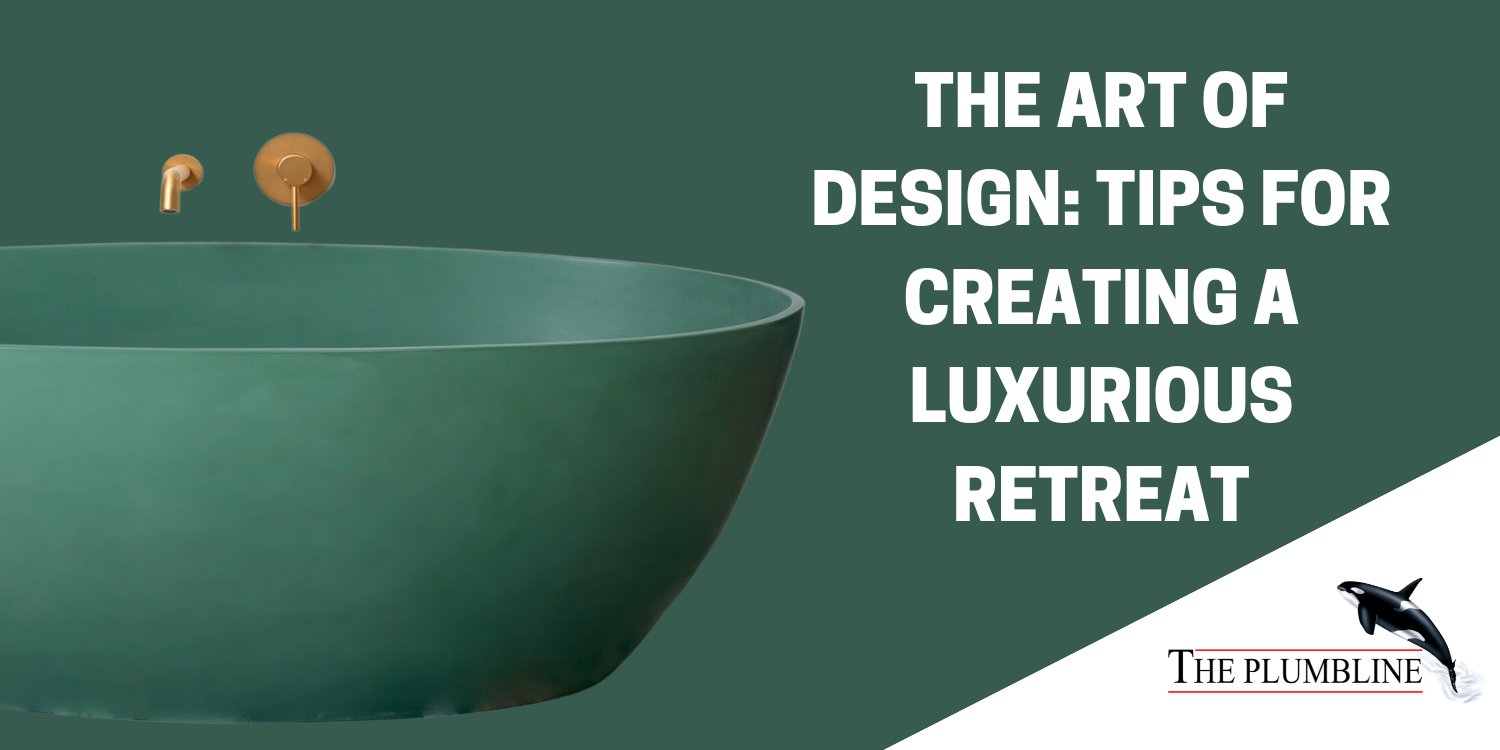 Designing a luxurious bathroom retreat is an art that balances aesthetics and functionality.
Here at The Plumbline, we have curated a guide filled with expert tips and design inspiration to help you transform your bathroom into a lavish oasis of relaxation and indulgence.
Incorporate High-End Materials
Luxury comes in the details. Choose high-quality materials like natural stone or marble for countertops and flooring. These materials not only exude elegance but also offer durability and longevity, making them a worthwhile investment in your bathroom's appeal.
High-end tiles often feature intricate patterns, unique designs, or elaborate mosaics. These visually captivating arrangements add a touch of artistry and create a sense of grandeur that resonates with luxury and refinement.
Tiles come in an array of rich, deep colours and luxurious finishes, such as polished, honed, or brushed.
Shop High-End Floor and Wall Tiles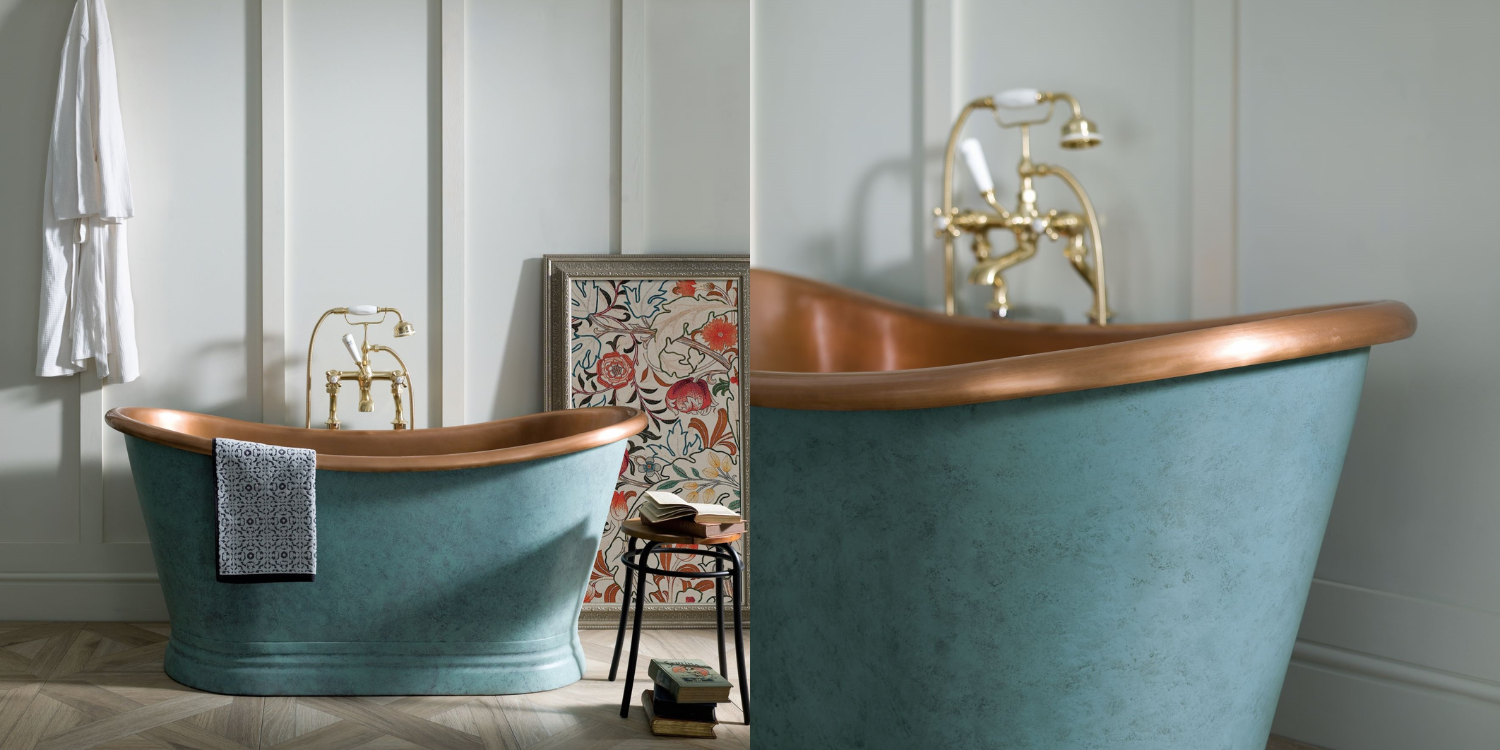 Embrace Timeless Elegance
When designing a luxurious bathroom, focus on creating a timeless look that won't go out of style. Opt for classic and sophisticated fixtures, such as freestanding bathtubs, elegant pedestal sinks, and sleek faucets with brushed nickel or gold finishes. These timeless elements will elevate the overall aesthetic and give your bathroom an air of opulence.
We recommend selecting a neutral colour scheme for a more classic feel and timeless approach. This way you can freely incorporate different accent colours, feature walls, and accessories to help switch up the theme of your bathroom.
Common colours include, beige, grey, white, and black when following a neutral approach! You should avoid anything that is too bold or contemporary and stick with a traditional style.
Indulge in Spa-Like Features
Make your bathroom feel like a spa retreat by incorporating luxurious spa-like features. Consider adding a showcase bathtub for a truly indulgent experience. A statement bath serves as the focal point of the space, its presence alone commands attention and adds a touch of grandeur to the entire bathroom space.
Shop Baths and Bathing Accessories
You can personalise your bathroom by using Soft ambient lighting, scented candles, and plush towels are the perfect finishing touches to enhance the spa atmosphere.
Many statement baths incorporate innovative features like built-in jets, air baths, or chromotherapy lighting systems, enhancing the bathing experience, and providing a truly indulgent escape.
Organisation Meets Style
Keep your bathroom clutter-free by incorporating elegant storage solutions. Invest in custom-built cabinets or floating shelves that seamlessly blend with the overall design. Ample storage not only adds practicality but also contributes to a cleaner and more organized space.
From sleek vanity units boasting ample storage to stylish wall-mounted cabinets that elevate your storage game, you can achieve a clean and streamlined look for your space. The furniture seamlessly integrates with the architecture, creating a cohesive and polished appearance.
Explore Fitted & Modular Furniture
Designing a luxurious bathroom retreat is an art that requires a balance of aesthetics and functionality. With the right tips and inspiration, you can transform your bathroom into a lavish oasis of relaxation and indulgence.
The Plumbline offers a wide range of high-quality fixtures and materials to bring your dream bathroom to life. Elevate your daily routine and immerse yourself in the art of bathroom design to create a space that truly feels like a luxurious retreat.
Explore our Online Shop at The Plumbline and transform your property with endless styles and designs that cater to all types of tastes!
You can also visit our extensive bathroom showrooms which showcase all our products. Find your nearest branch today using our Branch Locator!